Attribute Query
How many acres of evergreen forest do we have: (query evergreen forest, summarize acre field)
How many acres do we have that are older than 25? (query stands older than 25, summarize)
How many acres of evergreen do we have that are older than 35? (query evergreen and age > 35, summarize)
Where are the NON-forested sites? (query NOT forested sites, either create a selection layer or save selection out as a new layer)
How many acres of each type do we have next to an open/water site? (…)
Summary Statistics w/ Case
If you have selected records, then only those selected records will be summarized!!!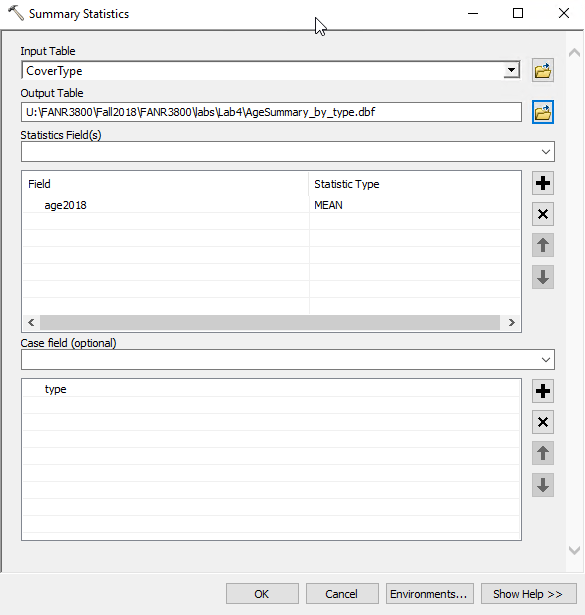 ---
Select By Location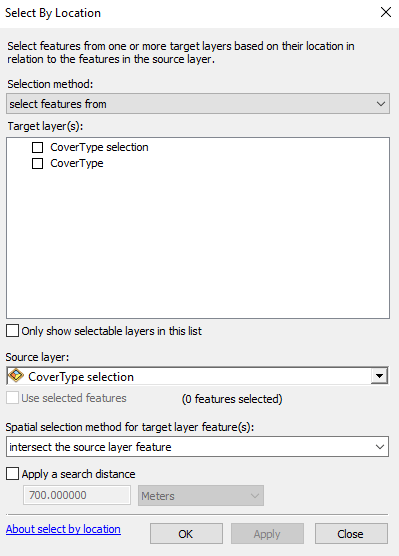 ---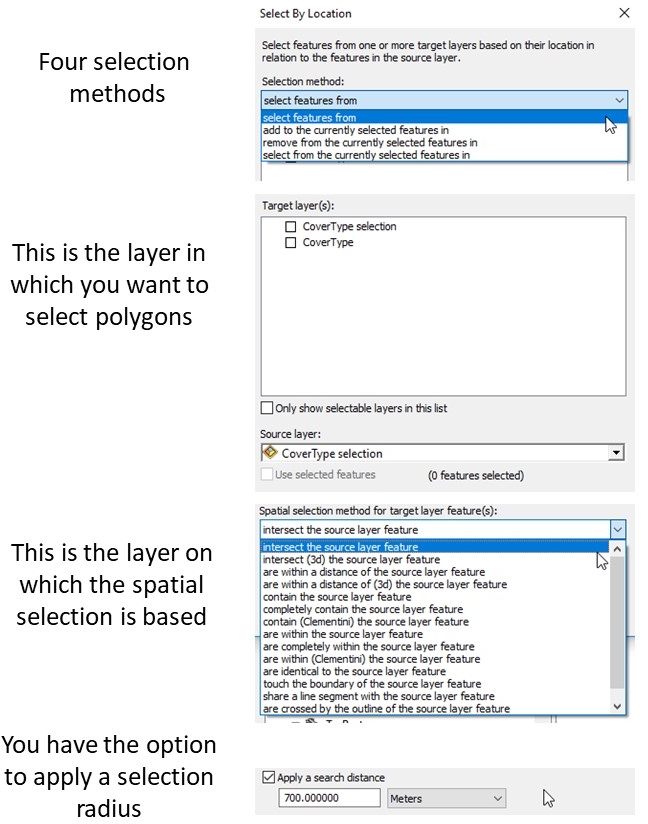 ---
Select all stands adjacent to evergreen forest > 50 acres (3 steps)

Select evergreen forest > 50 acres

1517 selected evergreen stands > 50 acres

Create layer from selected features

Do NOT change the symbology

Select by Location

Selection Method: select features from
Target Layer: original cover type layer
Source Layer: <your selection layer>
Selection Method: Are within a distance of the source layer feature
Search distance: 10 meters

8744 polygons selected, BUT notice that your original 'evergreen forest > 50 acres' polygons are still selected. You need to unselect these

Perform an attribute query where:

Selection Method: Remove from current selection
Use the dialog to form your query
New selection contains 7227 selected records.