Geographic Information System Basics (ch1.2)
Location, Direction & Distance… (Over There, Just Up The Road, Not Too Far)
RELATIVE LOCATION / RELATIVE DIRECTION / RELATIVE DISTANCE
Often times, you will be tasked with converting relative mappings to absolute mappings.  Consider the following Ryan property survey.  The site has been surveyed so we know the exact acreage of each parcel, the length of the boundaries between each parcel, and the direction and distance of each boundary segment.
---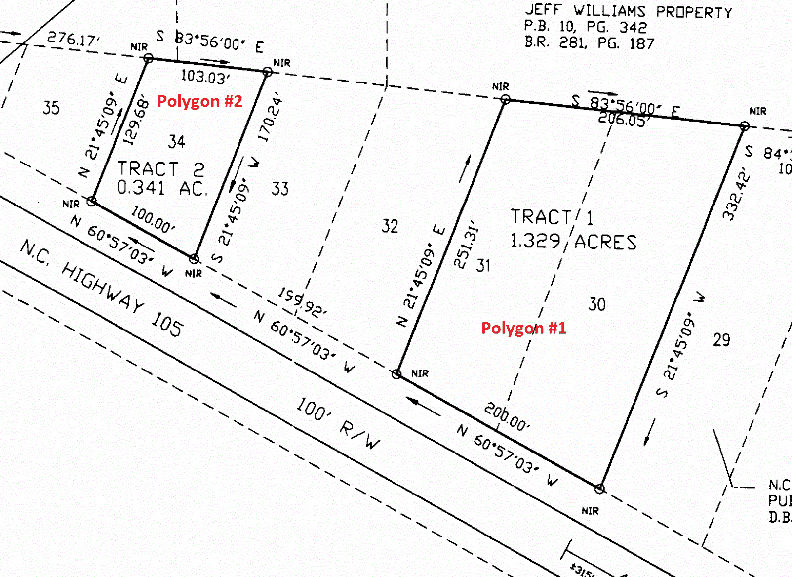 ---
absolute lOCATION / ABSOLUTE DIRECTION / ABSOLUTE DISTANCE
Can you tell me, though, where the above property located?  Do you have enough information so you point to it on a map?  To translate the relative information contained in this survey to absolute locations, you need the X,Y coordinate of just one of the points shown on the map.
---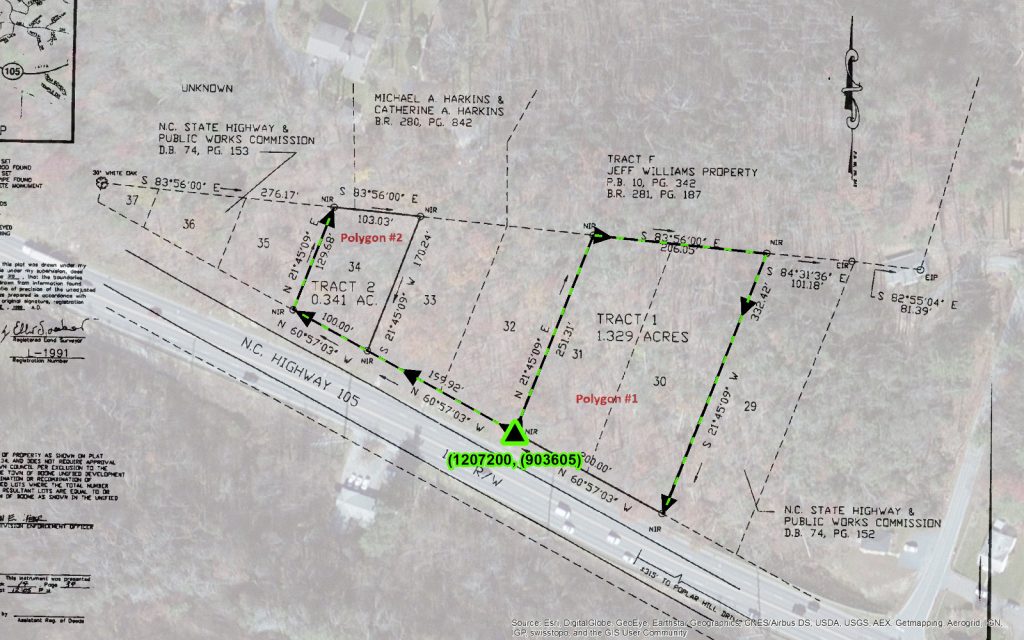 ---
All objects on, above, and below the Earth's surface can be assigned a location – this is the task we will address this semester.
In a GIS, mapped features are referenced in absolute terms.
Points are referenced by their X,Y coordinate pairs
Line segments are referenced by their beginning and ending point X,Y coordinate pairs
Polygons are referenced by the line segments that form its boundary
Why is knowing (or being able to determine) a feature's absolute location?
Georgia BMP Guidelines (page 9)
---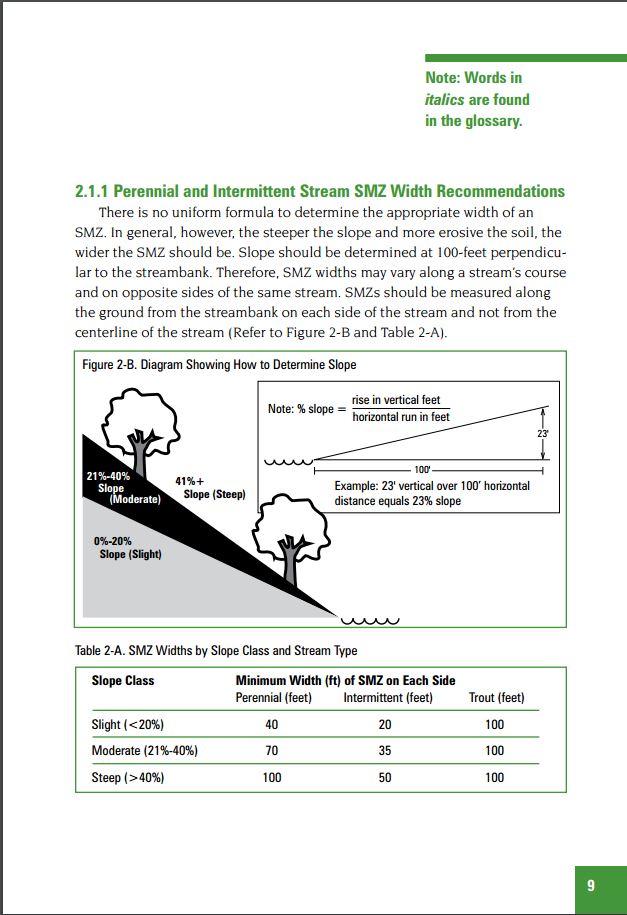 ---
Lets take another look at the Banks county survey…