---
OCONEE FOREST PARK (Lake Herrick):  DATA DOWNLOAD LINK 
---
Here is the scenario:  You have been asked to compile preliminary data for the Oconee Forest Park for an upcoming project.  In the download above, you are provided three datasets:
Lake_Herrick_Depths.csv: Lake depths captured with a Lowrance fish finder.  XY coordinates exported using Lat/Long, WGS1984, decimal degrees
OFP_Features.txt:  Points of interest.  XY coordinates stored in Lat/Long, WGS1984, DMS
OFP_TrailIntersections.txt:   Points within the forest where trails intersect.  XY coordinates stored in UTM/NAD 1983/Zone 17N/Meters
Your task is to prepare these data for further analysis.  Your map should look something like this when you are finished–>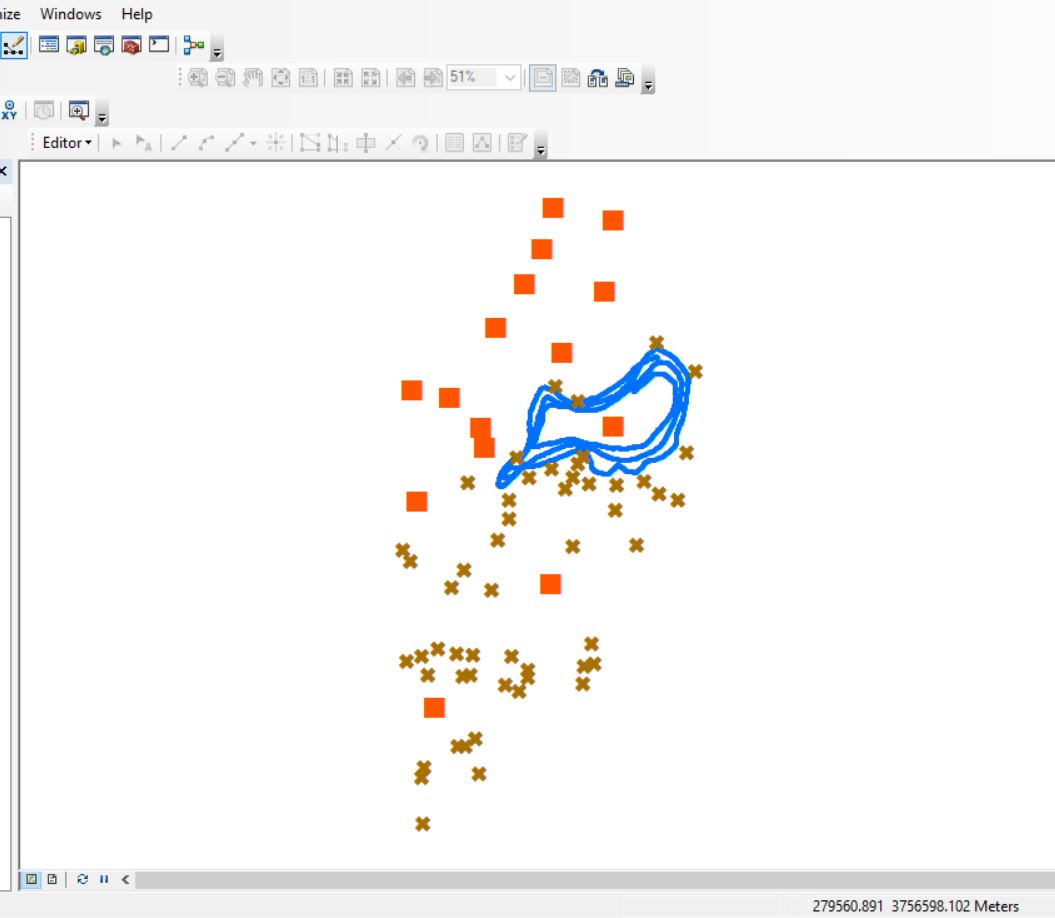 ---
NOTICE THE TABLE FORMAT
---
First row is the field names (no strange characters, no spaces, begin with A-Z, short, informative)

Remaining rows are data

Each column of data contain the same data types

either all numeric or all text

NAs can sometimes be troublesome
---
RECALL YOUR X's & Y's, NORTHINGS & EASTINGS, LATITUDES & LONGITUDES
---
Remember:
when you move from one line of latitude to the next, you are moving up the Y-axis

when you move from one line of longitude to the next, you are moving along the X-axis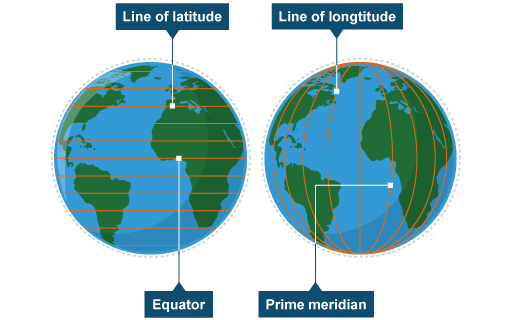 there are 60 minutes in 1 degree and 3600 seconds in 1 degree; you must convert DMS to DD before you can plot the data in ArcMap

UTM "northing" values are the Y-variable, and "easting" values are the X-variable
---
ARCMAP WORKFLOW
---
Create your working directory

Start ArcMap

and set the Data View > Coordinate System to UTM/NAD1983/Zone17N

save your project to your working directory

create a new file geodatabase in your working directory

Use Excel or R to convert DMS to DD (best to do it outside of ArcMap)

Import your data files into the file geodatabase (TABLE TO TABLE tool in ArcMap)

check the data mapping to ensure fields are imported as the proper type

Plot the XY coordinates (MAKE XY EVENT LAYER tool in ArcMap)

make certain that you specify the coordinate system that matches the XY's you are importing

Save the event themes out as feature classes in your file geodatabase.